VITROCELL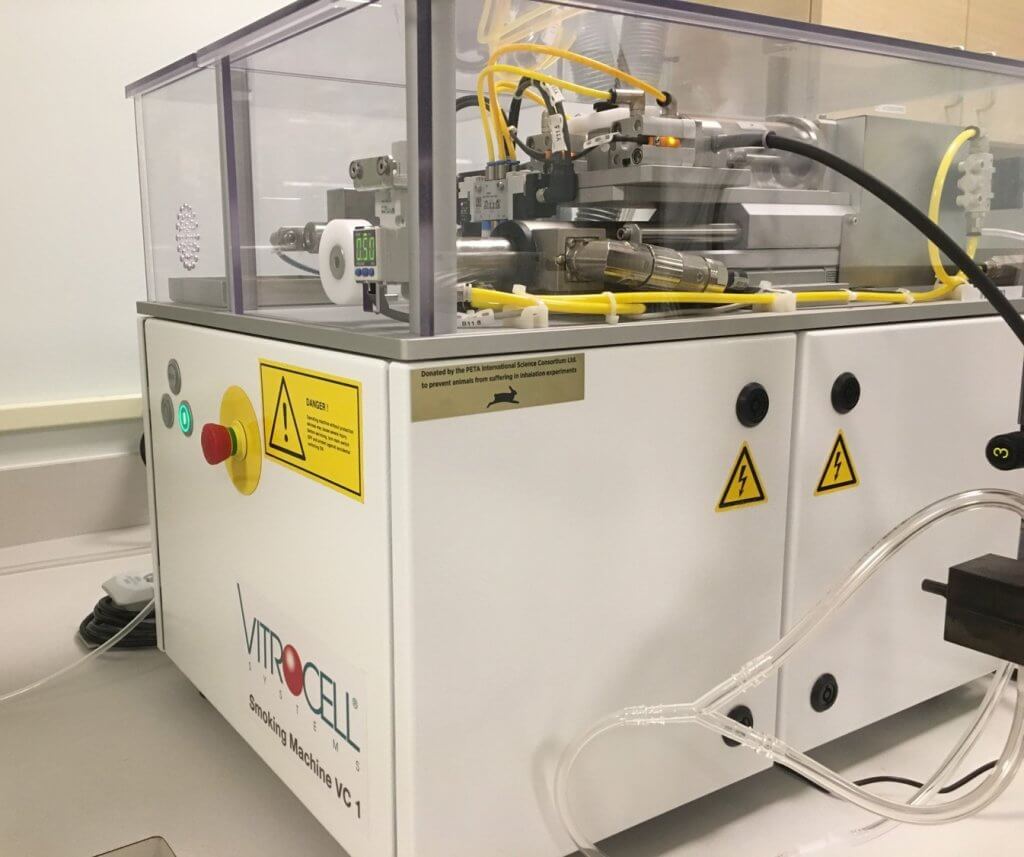 In 2017, the PETA Science Consortium International awarded four VITROCELL in vitro exposure systems to researchers from institutions in the UK, US, and Belgium who are leading the development of non-animal methods to test the toxicity of airborne substances.
VITROCELL offers a variety of devices that allow cultured cells to be exposed to substances (e.g. cigarette smoke, nanomaterials, and other chemicals) at the air-liquid interface, mimicking realistic human exposure.
The VITROCELL exposure systems were donated to the following laboratories working to reduce and replace the use of animals in inhalation testing:
In 2019, following a resounding need for IIVS to expand its capabilities, the PETA Science Consortium International donated another device that can be used to meet the needs of the personal care industry, and partnered with tobacco companies to donate equipment that would allow IIVS to expand their testing of tobacco products.
MedTec Biolab
In June 2021, PETA Science Consortium International and MedTec Biolab, Inc., awarded Dr Charu Chandrasekera, executive director of the Canadian Centre for Alternatives to Animal Methods, a free CelTox Sampler. Manufactured by MedTec Biolab, the device can be used to expose in vitro lung cell models to a variety of substances (e.g. chemicals, cigarette smoke, or nanomaterials) at the air-liquid interface, mimicking human exposure.
Dr Chandrasekera will use the CelTox Sampler to assess the acute inhalation toxicity of chemicals in vitro using a novel, three-dimensional, bioprinted human respiratory tract tissue model (Alveoli-in-a-Dish) developed at her centre.
"I am very grateful to the Science Consortium and MedTec Biolab for this valuable gift. The CelTox Sampler will play an integral role in the development and validation of our Alveoli-in-a-Dish model, poised to replace animals in inhalation toxicity testing."
— Dr Chandrasekera
These awards and donations complement the Science Consortium's ongoing efforts to replace animal use in inhalation testing, including various workshops and webinars.