In December 2018, the PETA Science Consortium International e.V. and Epithelix Sàrl awarded researchers from the United States, the United Kingdom, and Germany free three-dimensional (3-D) reconstructed human respiratory tissue models manufactured by Epithelix. The models, MucilAir™ and SmallAir™, mimic different regions of the respiratory tract and can be used to test cosmetics, pharmaceuticals, industrial chemicals, pesticides, household products, cigarette smoke, and viruses.
After receiving proposals from all around the world, three researchers were chosen based on their proposals' scientific merit and potential to use the tissues to replace animals in inhalation testing:
First Place ($5,000 award)
Kristine Nishida, from the Division of Pulmonary and Critical Care Medicine at Johns Hopkins School of Medicine, will expose the 3-D tissues to cigarette smoke to elucidate the mechanism underlying the progression of chronic obstructive pulmonary disease (COPD). She will also study tissues from human donors with COPD to gain a deeper understanding of the disease pathogenesis and how to reverse the effects.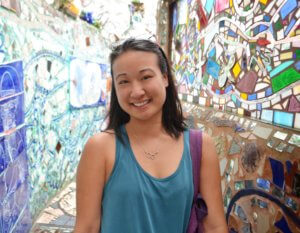 "I am so honored to receive this wonderful award! The MucilAir cells will allow us to elucidate the mechanisms that occur in human cells isolated from several different COPD and non-diseased donors in a fully differentiated air-liquid interface culture. We will be able to expose the tissues at air-liquid interface to whole cigarette smoke and fully detail the changes that occur in the epithelium that we couldn't otherwise do in an animal model."— Kristine Nishida
Second Place ($2,500 award each)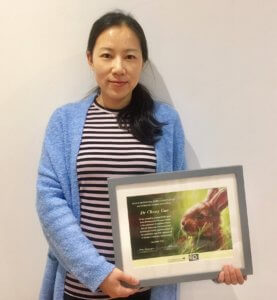 Dr Chang Guo, Public Health England, will use the tissues for toxicity testing of carbon nanotubes.
Dr Richard Gminski, University of Freiburg, will use the tissues to evaluate the efficacy of drugs on Klebsiella pneumoniae, an antibiotic-resistant bacterium that poses a health threat to hospital patients worldwide.