SYMPOSIUM SESSION
Alternative Testing Strategies for Nanomaterials and Ultrafine Particles
Date:      Monday, 12 March
Time:     1:45–4:30 pm
Chairs:
Monita Sharma, PETA Science Consortium International e.V.
Justin Teeguarden, Pacific Northwest National Laboratory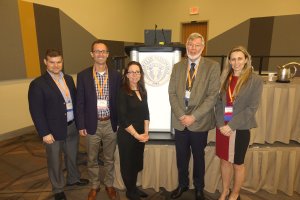 CONTINUING EDUCATION COURSE
In Vitro Testing: Tales From the Real World (AM06)
Date:       Sunday, 11 March
Time:      8:15 am–12 noon
Chairs:
Amy Clippinger, PETA Science Consortium International e.V.
Kelly Coleman, Medtronic
ANCILLARY MEETING
Updates From Multi-Stakeholder Collaborations to Advance Non-Animal Approaches to Respiratory Toxicology (flyer)
Co-organised by: Institute for In Vitro Sciences, PETA Science Consortium International e.V., and NTP Interagency Center for the Evaluation of Alternative Toxicological Methods
Date:   Monday, 12 March
Time:  5–6:30 pm
Place:  Grand Hyatt San Antonio, 600 E Market St, San Antonio, TX 78205
Room: Republic A–C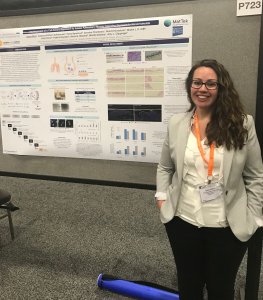 POSTER
Development of a Cell-Based Approach to Assess Pulmonary Fibrosis Following Exposure to Nanomaterials
Gina Hilton,1 Barbara Rothen-Rutishauser,2 Hana Barosova,2 Savvina Chortarea,2 Fikad Zerimariam,2 Martin JD Clift,3 Vicki Stone,4 Patrick Hayden,5 Anna Maione,5 Monita Sharma,1 Amy J Clippinger1
1PETA Science Consortium International e.V., UK; 2Adolphe Merkle Institute, University of Fribourg, Switzerland; 3In Vitro Toxicology Group, Swansea University Medical School, UK; 4Heriot-Watt University, UK; 5MatTek Corporation, US
Abstract Number/Poster Board Number: 2369/P723
Session Title: Alternatives to Mammalian Models I
Date:   Tuesday, 13 March
Time:  1:30–3 pm
Place:  CC Exhibit Hall
MENTORING OPPORTUNITIES
Chat With an Expert is an opportunity for graduate students to interact with more senior researchers and learn about the myriad fields that toxicology has to offer. This year, Consortium scientist Dr Monita Sharma is participating in the programme.
Dr Amy Clippinger is participating in a mentoring reception, sponsored jointly by the Molecular & Systems Biology, Mechanisms, and In Vitro and Alternative Methods Specialty Sections. RVSP required (see here).
OPEN INTERVIEWS
Looking for employment opportunities with a cause? See our current job openings at PSCILtd.org.uk/Jobs, and e-mail [email protected] to set up a time to connect with one of our scientists to discuss employment opportunities.
See here for a list of other in vitro and in silico themed events at SOT2018.